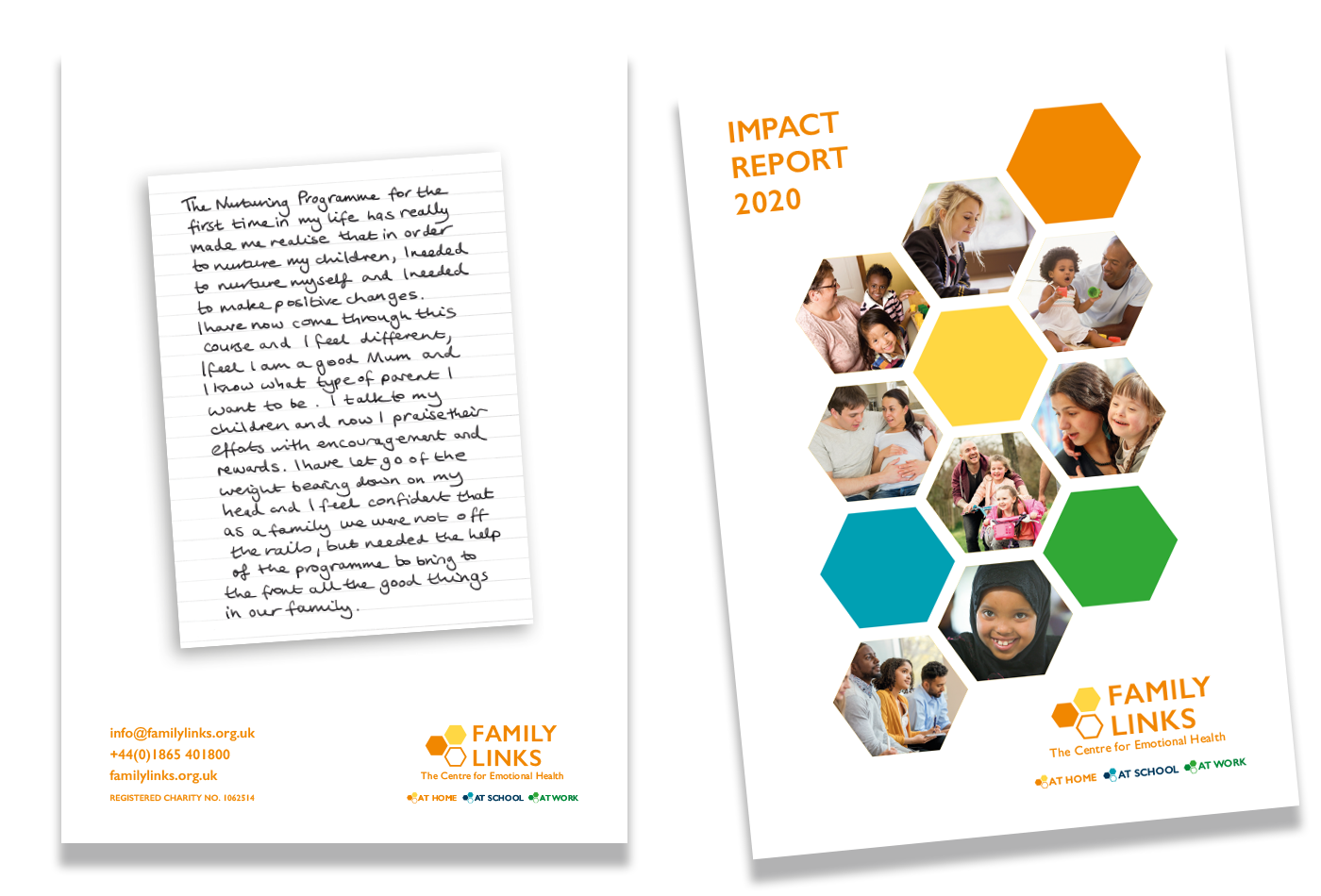 I designed the 19-20 Impact Report for the charity Family Links. They have been one of my most consistent clients and I was really happy to work with them again to display all the great things they have been doing in the last year. 
We had a new branding style to work with since the last time I had done resources for them, and there wasn't an impact report to copy from so we worked on new layouts with the hexagons instead of the speech bubble style. 
To make the report less cluttered with information we spread it out with full A4 pages of colour photos, some with quotes.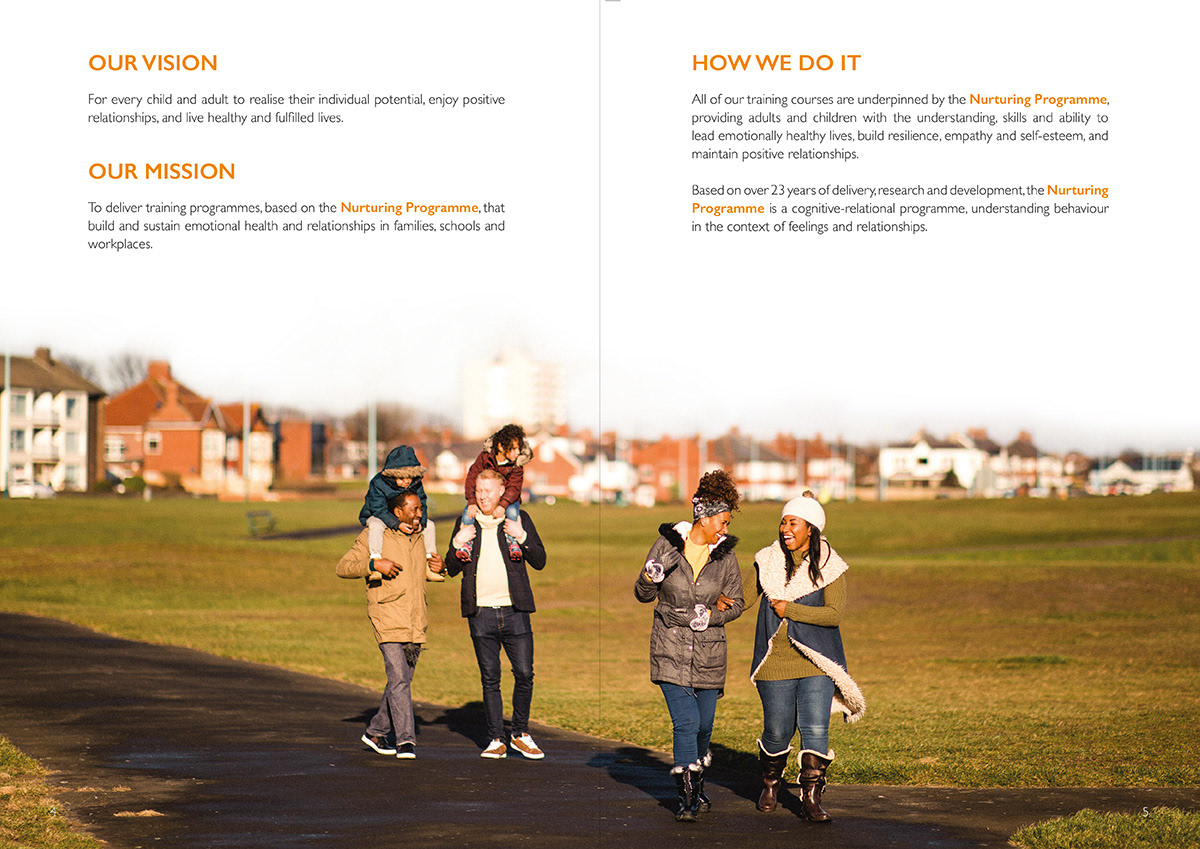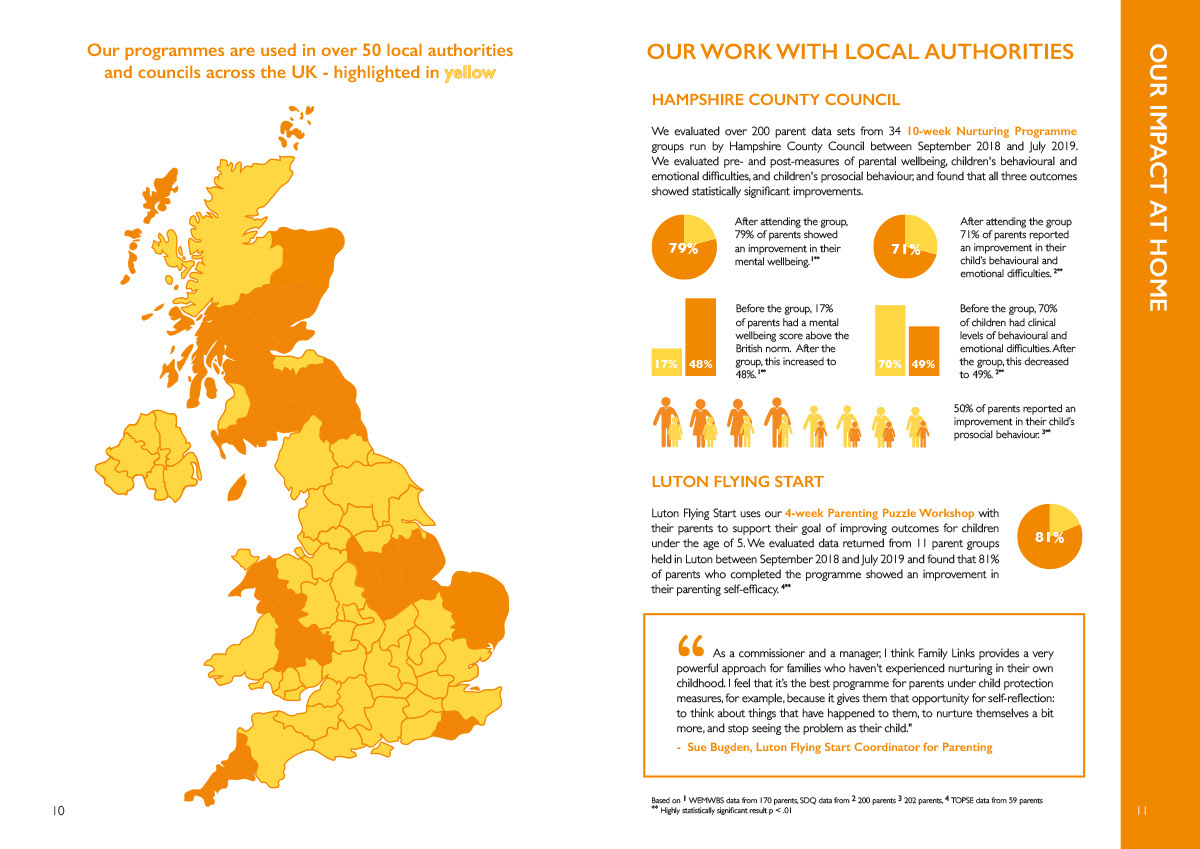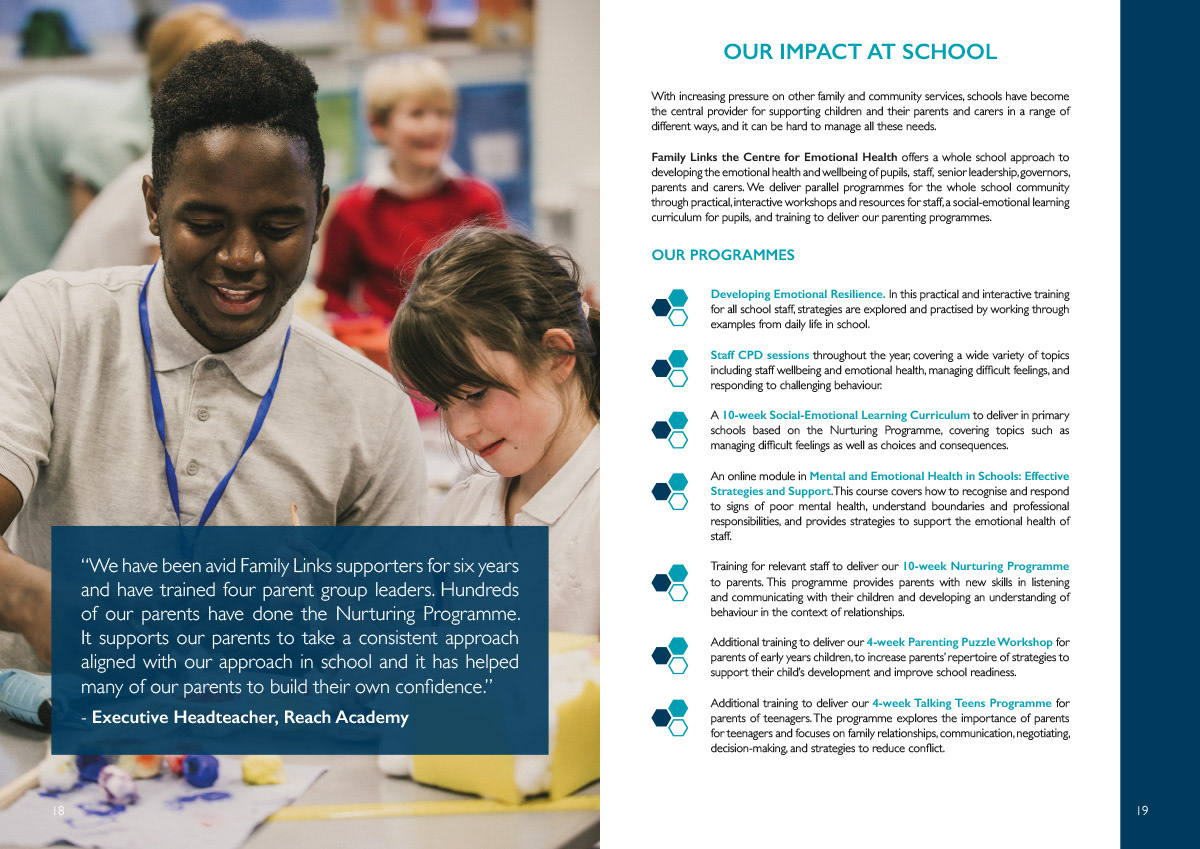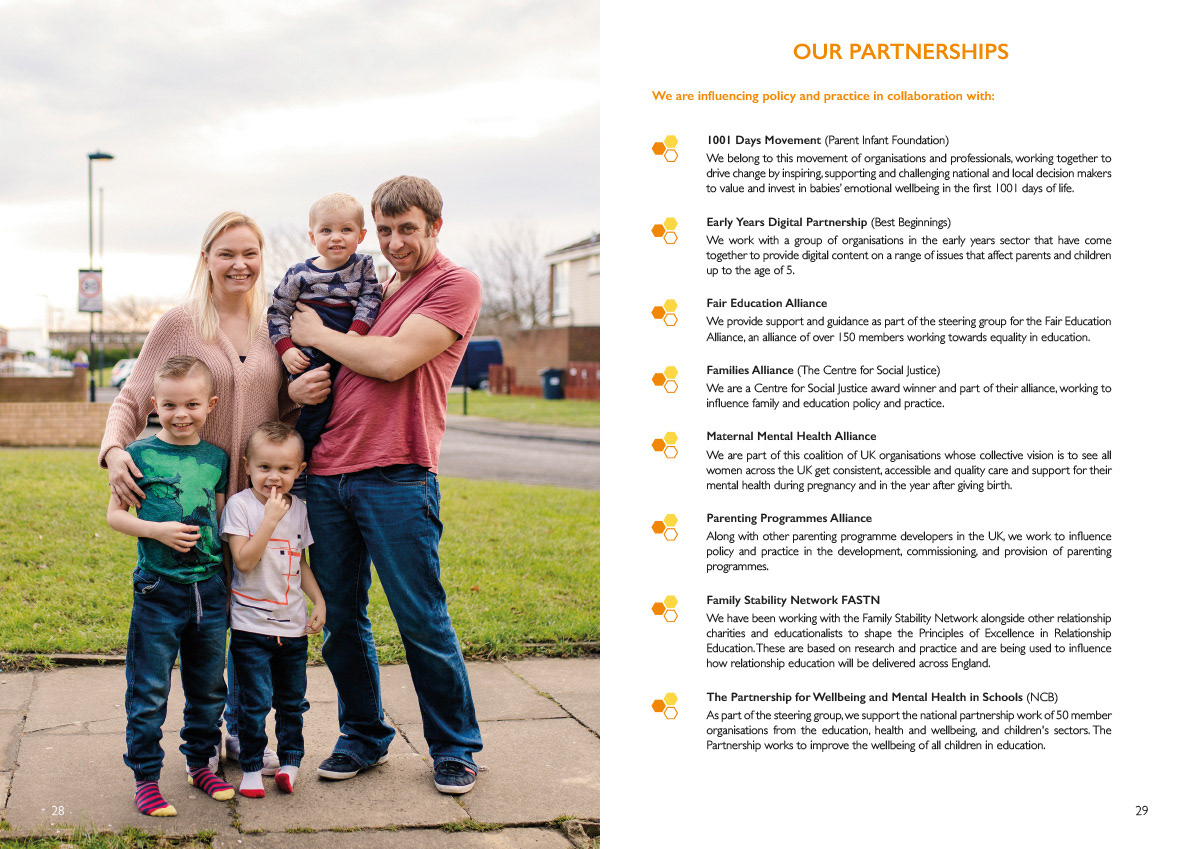 Family Links is a national charity and training organisation dedicated to the promotion of emotional health at home, at school, and at work.

They offer high-quality training and resources for professionals working with families, school and university staff, and employees in the workplace.